'World Voices' – Coaching in a cross-cultural context.
---
Event Information
At last we have an opportunity to meet in person, and what better time than in International Coaching Week, the week that members across the globe come together to celebrate the kaleidoscopic world of coaching.
As more and more coaches find themselves working with clients across a broad spectrum of cultural influences and cultural backgrounds, we take a look at how important it has become for professional coaches to be aware of the intricacies and differences that culture presents when we are coaching and how this shapes the way we coach.
Our panel of experienced coaches span a range of diverse cultures in their practices and will shine a light on how different cultural norms have shaped their coaching approach, and what they have learnt that has made them better coaches.
HOST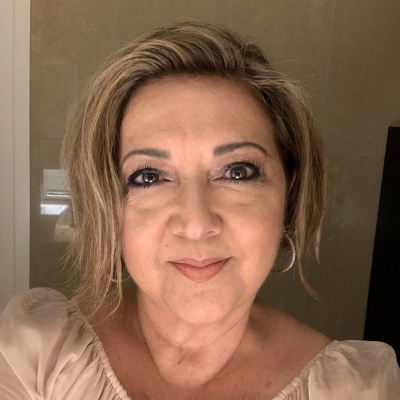 Flavia Formica PCC
Flavia is a respected Executive and Leadership Coach, a business leader with a proven track record in training, coaching and mentoring leaders to success. Her career has spanned working for a foreign bank in Australia as well as retail and corporate banking, financial services and superannuation.
A member of the ICF for over 7 years, and credentialled at PCC level, Flavia is passionate about encouraging professional coaches to join the ICF and apply for their credentials.
The "red thread" of her career has always been coaching and developing leaders. Throughout her career, Flavia's greatest satisfaction has been in supporting many people to articulate and achieve their goals. Her work in corporate coaching focused on achieving results to support strategic objectives through mentoring leaders, connecting and building genuine relationships with stakeholders, peers and participants. Flavia believes that a conversation can change your life.
Flavia recently joined ICF Queensland Branch Leadership Team where she has taken on the role of Professional Development Manager.
EVENT PROGRAM
– 60 minutes Panel sharing experiences, learnings and tips
– 30 minute Q&A
– 90 minutes food, fellowship and fun mixing with guests
KEY LEARNING TAKEAWAYS
As a result of attending this event attendees will:
– Gain an understanding of the role culture can play in the coaching environment
– Take home ideas and tips for coaching in culturally diverse working environments
– Gain insight into what it means to be a culturally diverse coach
– Gain an understanding of how to meet the needs of culturally diverse clients
VENUE
Pacific Hotel Brisbane
345 Wickham Terrace, Spring Hill Queensland 4000