In this informal learning session you will have an opportunity to hear from experienced coaches about what the Leadership Circle Profile™ (LCP) is and how it can be used.
The LCP is a powerful tool that provides a detailed snapshot in time, enabling leaders to answer the question: "How are my behaviours and mindset enabling or constraining my intended leadership impact and our business performance?"
---
Event Information
This informal learning session is being offered due to coaches at the Adelaide 2022 EOY dinner asking for an understanding of the LCP and how it can be used effectively.
In this session two members of the Adelaide coaching community with deep experience in the LCP, Kerrie Ashcroft (PCC) and Kath Milne (PCC), will provide an overview of the tool,  how it enables leaders to have more impact, and how it can be used to support coaching engagements. 
It will be an informal session that is more conversational in style, and you will have the opportunity to ask questions and share your own experiences. Please note that there are NO CCEUs for this event.
The session is from 5:30pm to 6:30pm and there is an open invite to stay on for a meal or chat afterwards. Drinks and meals will be on a 'pay as you go' basis.
If you plan to attend, please register (Add to Cart button) by 14 April so we can confirm expected numbers with the venue.
Presenters
Kerrie Ashcroft, PCC
Kerrie Ashcroft is a PCC Certified Coach and also a certified Growth Edge Coach with Cultivating Leadership and combines this knowledge of adult development theory with the use of The Leadership Circle suite of tools to assist leaders in identifying their strengths and growth edge; coaching to develop their capability to work with complexity.  She is finalising her teacher certification with the Oxford Mindfulness Centre to facilitate Mindfulness Based Cognitive Therapy for General Wellbeing and brings mindfulness practices into her leadership development work.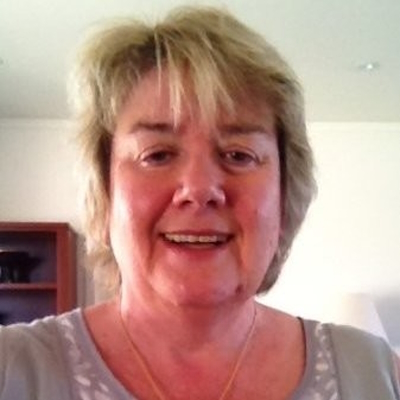 Kath Milne, PCC
Kath is a Management Consultant, Facilitator and Executive /Leadership Coach with extensive experience in leading major business operations as an Executive in the financial services industry, information technology industry and in the not- for-profit sector, both internationally and in Australia. In addition, Kath has complimented her experience with professional qualifications and certifications including being an Professional Certified Coach (PCC), with the International Coaching Federation;  a Chartered Manager and Fellow, (CMgr FIML) Institute of Managers and Leaders; a Fellow and Certified Practitioner Member, (FCPHR) Australian Human Resources Institute; and a Graduate Member of  Australian Institute of Company Directors.
Key Learning Takeaways
Overview of the LCP

How the LCP can help leaders have more impact

How the LCP can support coaching engagements
Event Venue
The Duke of Brunswick Hotel (Coleridge Room upstairs) – 207 Gilbert St, Adelaide SA 5000