Our first NSW in-person mini-conference.
Ticket price includes refreshments during the conference and drinks at the conclusion of the conference.
---
Event Information
After 15 months meeting virtually, we are ecstatic to announce our first big face to face event!  Our welcome back event will be a half day mini-conference on 3 big issues impacting our culture and coaching.  Featuring 3 speakers:
Rachel Setti (Coach-Psychologist working with Black Dog) – Reducing anxiety in a coaching setting
Dr Suzi Skinner – Leader Identity Coaching
Denise Weinreis – Supporting clients dealing with Cultural Bias in your coaching practice.
As well as our impressive speaker line up, the event is designed to bring our coaching colleagues together to network and catch up after being apart in 2020.
The venue: Sir Stamford Hotel at Circular Quay
The topics:
Managing anxiety in a coaching setting
Anxiety is the most prevalent mental health issue facing society today, and its impact on an individual's capacity to maintain productivity, drive and career progress is often understated.  Rachel takes both an organisational and psychotherapeutic approach to supporting her executive clients broaden and build their stress-busting inner resources in order to thrive better in work and career.  She will be sharing her evidence-based approaches and techniques, and exploring how coaches can have more impact with clients, both in the workplace and in their lives, by helping them better manage their anxiety.
Leader Identity Coaching – Tapping into the Intrinsic Motivation of Your Client's Inclusive Leadership
The latest research shows that one's leader identity is a critical component in leadership growth and effectiveness. Individuals who have greater awareness and ownership of their unique leader identity realize positive impacts on their leader effectiveness, career longevity and role promotion. Most importantly in today's world, these individuals show an accelerated adoption of specific leadership competencies including valuing diversity, challenging the status quo and commitment to leadership action. In other words, individuals who take the time to discover and strengthen their leader identity are more motivated, more inclusive and more effective than those who do not.   Suzi will be speaking on how coaches can help leaders discover and engage with their leadership identity.
Supporting Clients in dealing with Cultural Bias in your coaching practice
Cultural bias is the interpretation of situations, actions or data based on the standards of one's own culture and is pervasive in our everyday lives.
The ability to identify the various biases in our lives and organisational system is the first step to understanding how our mental processes work. Yet what is your role and responsibility as a coach when you identify it in yourself, your client, or if you suspect they're working in a misogynistic culture?
This session will provide ideas for how you can better navigate these complex issues with your clients and discuss the potential questions or techniques to specifically address clients working in misogynistic cultures.
Presenters
Rachel Setti
Rachel Setti is a Sydney based registered organisational psychologist, psychotherapist, facilitator, and coach.  She has masters qualifications in both Organisational Psychology and Psychotherapy and brings a unique combination of these two disciplines into her leadership coaching, consulting, and facilitation, as well as her therapeutic services.  A member of both the Australian and British Psychological Societies, Rachel has trained globally in Australia, Europe and Israel and worked across a breadth of sectors including professional services, medical, government, finance, and industry.
Experienced in working with a diverse range of stakeholders, Rachel draws on 20 years of practise in the leadership and wellbeing industry to develop strategic overviews, tactical plans, quality services and seamless delivery.  Her particular areas of passion lies in helping clients achieve and sustain their wellbeing.  Part of her practice includes working with the Black Dog Institute to deliver their programs.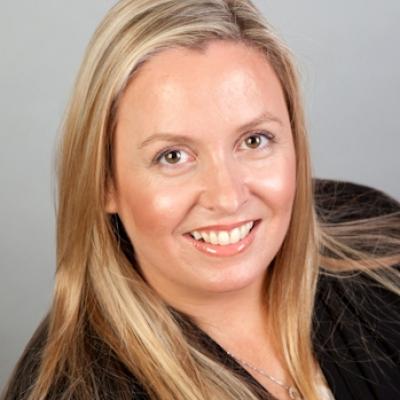 Dr Suzi Skinner
Suzi is the founder of Roar People, an expert leadership coach and facilitator with thousands of hours experience. She is the author of a number of academic articles and the book Build Your Leader Identity. Suzi has completed a PhD in Leadership at Sydney Business School, University of Wollongong.
Suzi is an advocate for evidence-based coaching.  She presents and works internationally with clients to deepen their leadership capability at an individual, team and organisational level. She is passionate about challenging the status quo and sustaining leadership at every level. Her clients include Ernst & Young, Fox International, Kimberly-Clark, Microsoft, Paramount Pictures, Southern Cross Care, University of Western Sydney and many others.
Denise Weinreis
Denise Weinreis is a specialist working with managers, project teams and MBA students on how to enhance their personal energy, leadership and teamwork skills. For the past 20 years, Denise has worked as a facilitator and executive coach in a range of industries from both the private and public sectors, including aviation, construction, engineering, financial services, healthcare, mining and manufacturing.
In her first career, Denise played and coached basketball professionally in 5 countries. Following her retirement in sport in 1988, she began her own business as a personal trainer. Since 1993, she has completed 3 Master degrees, researched the impact of organisational change in the Department of Community Services and designed and delivered hundreds of leadership programs for the AGSM MBA and Executive Education. Denise has coached, mentored and supported thousands of students and executives to make career transitions.
Event Program
Speakers will commence at 1.30pm and conclude at 5.15pm.
The conference will be followed by drinks (included in the ticket price).