ADHD Coaching in the Workplace
---
Event Information
In this talk, you will be guided through the changing nature of ADHD in the workplace today, the challenges and opportunities that both individuals with ADHD and organisations face managing this different brain wiring in the workplace, and the future of ADHD coaching as a comprehensive and valuable strategy for individuals and organisations alike to pro-actively and positively impact an organisations most precious asset – their people and talent.
This session addresses competencies 4 – Cultivates Trust & Safety, 6 – Listens Actively, 7 – Evokes Awareness. Markers covered in particular:
4.1: Coach acknowledges and respects the client's unique talents, insights and work in the coaching process.
6.5: Coach inquires about or explores how the client currently perceives themself or their world.
7.1: Coach asks questions about the client, such as their current way of thinking, feeling, values, needs, wants, beliefs or behaviour
8.4: Coach invites the client to consider how they will use new learning from this coaching session.
Presenter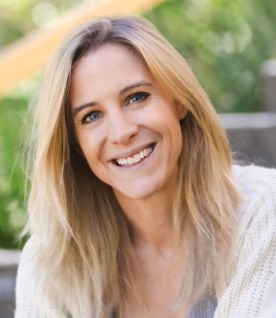 Jen Lewis ACC
Jen Lewis, the founder of JLewHQ, is a Business and ADHD coach passionate about supporting psychologically safe workplaces. Under her leadership in her last corporate role, her Asia Pacific region won awards in the Top Ten Great Places to Work, and she maintained a turnover rate of 5% YOY in an industry average of over 15%, highlighting the importance of employee engagement and psychological well-being as strategic business sense, not a different priority.
Jen is also a Mindfulness-Based Stress Reduction teacher and runs programs that equip people to live with more ease in this ever-increasing world of "busyness." She believes that coaching is the most potent gateway to sustainable change and enjoys working with her ADHD clients to support their move toward flourishing personally and professionally.
Key Learning Takeaways
Participants will leave with:
Spotlight on investment – an understanding of the value ADHD coaching in the workplace provides versus traditional performance management.
Fresh and innovative approaches to managing ADHD in the workplace, moving from stigma to facts.
The significance of ADHD coaching as the most powerful gateway to unlocking an individual's capability and capacity.
Spotlight on business strategy; ADHD "accommodations" or a treasure trove of opportunity?
Cancellation Policy
 We understand things change and there are times when plans made don't work out.  If you need to cancel your ticket there will be a $30 administration fee charged. You are welcome to transfer or sell your ticket at no charge.
Please advise the event co-ordinator if you are no longer able to attend, wish to request a refund, have transferred or sold your ticket.  
Cancellation conditions:
If ticket price is under $30 – no refunds given

 

Under 48 hrs – no refunds given

 

Where catering is provided, 7 days notice of ticket cancellation will be required to be eligible for any refund or exchange of ticket.